Commercial Plumbing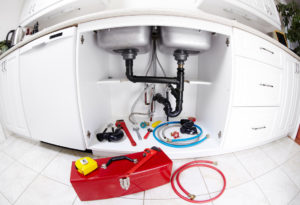 Are you in need of a reliable commercial plumber you can trust? Then look no further than Illini Plumbing! Here at Illini, we're proud to offer superior commercial plumbing services. Regardless of whether you own a small-scale business or large corporation, you deserve to have a plumbing system that works. Our services are not only exceptional – they're also affordable. We believe in offering cost-effective services to our clients. As a result, we want you to get the best value from all the work we perform.
We're proud to be the experienced commercial plumbers that our community continues to depend on.
Here are some scenarios when commercial plumbing can help:
Flooded basements. The flooding of your commercial property's basement can mean disastrous things – that is, if you don't decide to utilize a commercial plumbing provider! Here at Illini Plumbing, we can assist with fast clean-up and successful preventative measures. This will help keep your basement from flooding in the future.
Drain cleaning. Unclogging drains on your commercial property can be tricky. Instead, let Illini Plumbing help you effectively unclog, repair, and maintain your drains. Our reliable commercial plumbers are Peoria, East Peoria, and Pekin, IL's finest plumbing contractors.
Gas leak detection. The Illini Plumbing team is well-equipped to handle gas leaks – we use the latest in gas leak detection technology to ensure that we promptly detect your leak. We also implement corrective measures, to keep the leak from re-occurring.
Sewer repair and replacement. Commercial sewer systems can be a challenging world to navigate. Illini Plumbing can handle the many intricacies involved in sewer repair and replacement in large-scale commercial work.
Toilet installation, maintenance, and repair. If you own a business, you know that toilets are often the first piece of plumbing to need frequent repair. At Illini Plumbing, we can help you repair and maintain your commercial toilet system.
If you're in need of top-quality commercial plumbing services and repair, get in touch with Illini Plumbing at 309-692-4470. We're always here to offer our assistance!