Sump Pumps
Choosing Sump Pumps!
Sump pumps are used to remove water that has accumulated in a water collecting sump basin, commonly found in the basement of homes. The water may enter via the perimeter drains of a basement waterproofing system, funneling into the basin or because of rain or natural ground water, if the basement is below the water table level.
Sump pumps are used where basement flooding happens regularly and to solve dampness where the water table is above the foundation of a home. Sump pumps send water away from a house to any place where it is no longer problematic, such as a municipal storm drain or a dry well.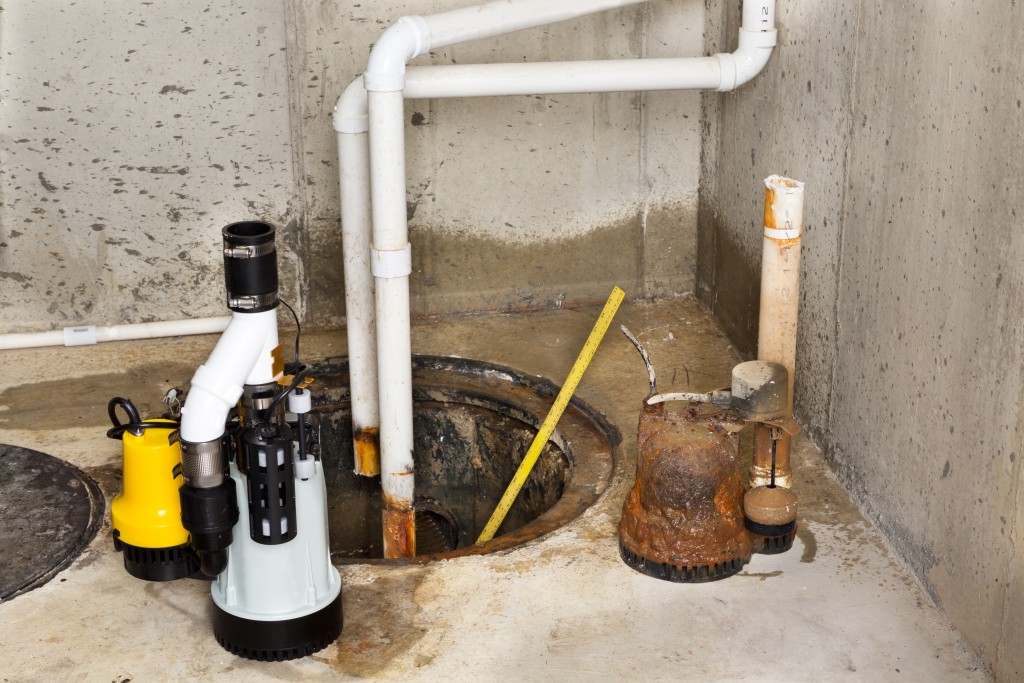 Usually hardwired into a home's electrical system, sump pumps may have a battery backup. The home's pressurized water supply powers some pumps, eliminating the need for electricity at the expense of using potable water, potentially making them more expensive to operate than electrical pumps and creating an additional water disposal problem. Since a sump basin may overflow if not constantly pumped, a backup system is important for cases when the main power is out for prolonged periods of time, as during a severe storm.
There are generally two types of sump pumps — pedestal and submersible. The pedestal pump's motor is mounted above the sump, where it is more easily serviced, but is also more conspicuous. The pump impeller is driven by a long, vertical extension shaft and the impeller is in a scroll housing in the base of the pump. The submersible pump is entirely mounted inside the sump, and is specially sealed to prevent electrical short circuits. There is great debate about which variety of sump pump is better. Pedestal sump pumps usually last longer (25 to 30 years) if they are installed properly and kept free of debris. They are less expensive and easier to remove. Submersible pumps will only last 5 to 15 years. They are more expensive to purchase but can take up debris without clogging.
Additional Services Offered: