Plumbing Contractor East Peoria, IL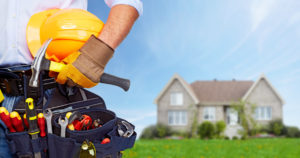 Here at Illini Plumbing, we pride ourselves on being the plumbing contractor that East Peoria, IL residents can depend on, no matter what the job at hand may be. From small-scale repair, to routine maintenance, to large scale installations, the Illini team has seen it all! In fact, no job is too small, or too big, for our team to handle successfully. Furthermore, here are some of the commercial and residential services that we currently offer:
Routine system maintenance
Drain cleaning
And more!
Whether you're setting up a new home, installing a new commercial plumbing system, or dealing with an emergency repair issue, it's important to have a plumbing pro on speed dial! When you hire Illini Plumbing, you'll be working with the plumbing contractor that East Peoria, IL locals trust to get the job done well. Our team of fully insured, licensed plumbing professionals truly cares about serving our communities by offering the highest-quality plumbing services and support.
Hiring a plumbing pro will ultimately help you save time and money. Therefore, if you want your plumbing issues quickly and efficiently taken care of, get in touch with Illini Plumbing. For years, we've been the plumbing contractor that East Peoria, IL residents continue to turn to. As a result, we take pride in providing a safe and clean environment for all our plumbing projects, and consistently delivering excellent services. Our team is committed to serving you!
Contact Illini Plumbing Today
Are you ready to hear more about our services? We're always happy to speak with you about what we offer! Call Illini Plumbing at 309-692-4470. One of our team members will help answer any questions you may have, or will schedule your first consultation with us today.